If a lawn looks like it has been properly taken care of, it can be welcoming, comforting, and just all around pleasant. Unfortunately, here in the Pompano Beach area, keeping your yard green and looking nice is a year-round job. And while some people may choose to tackle this objective on their own, most underestimate just how much time, effort, knowledge, and care it takes to keep a lawn looking pristine all year long. The good news is, we here at Pest-Aside offer professional lawn care services so that you can let the professionals take care of it for you.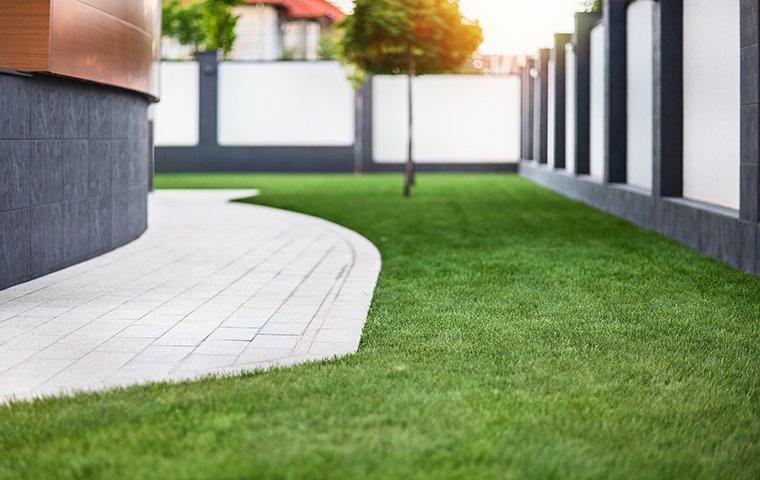 The Advantages Of Keeping A Nice Lawn
Since your lawn is the first thing people see when they approach your home, keeping it neat and well-manicured can affect the impression your home makes. An overgrown yard can make you the talk of the neighborhood and affect property values, but those aren't the only reasons to keep your yard well-maintained.

An unkempt yard is a breeding ground for pests. Ticks, mosquitos, flies, spiders, and many other pests thrive in tall grass, shrubs, and bushes. Additionally, squirrels and other wildlife like to build their nests in these uncared-for lawns. Not only do unkempt lawns attract these pests, but the pests themselves can carry diseases that are harmful to humans and our pets. Keeping your yard well-maintained helps to keep pests of all kinds away.
The Pitfalls Of DIY Lawn Care
Maintaining a lawn is time-consuming and back-breaking work, not to mention the knowledge it takes to ensure the grass and other flora around the property are healthy and thriving. Most people underestimate just how much work it takes to maintain a lawn. So, while they might think they can save some money by handling it themselves, they end up biting off way more than they can chew. Unfortunately, it's the lawn that ends up suffering, as it does not get the proper care and maintenance that it requires.
The Benefits Of Professional Lawn Care
Instead of doing all the hard work yourself, let a team of trained and educated professionals take care of it for you. Not only is this easier on your body, but it saves you both time and money, as you are not wasting it on products and methods that may not be appropriate for your specific yard. Ongoing professional lawn care means a healthy, green yard all year long.
Get Started With Professional Lawn Care Today
If you have any further questions about the benefits of professional lawn care services, we here at Pest-Aside would be more than happy to answer them for you and tell you all about our lawn care services, which take the worry out of your hands. We have the experience and the expertise to ensure your lawn is healthy, well-manicured, and green all year long. There's no sense in letting your yard bring down the value of your property. Contact Pest-Aside today and get started with professional lawn care for your Boca Raton area property now.