In an ideal world, homeowners in Pompano Beach wouldn't have to deal with pests at all. But, even in a less ideal world, it would be nice to only have pest problems during certain times of the year. While many people assume that pests are mostly just a problem during the spring and summer, the truth is that pests can infest homes at any time of year.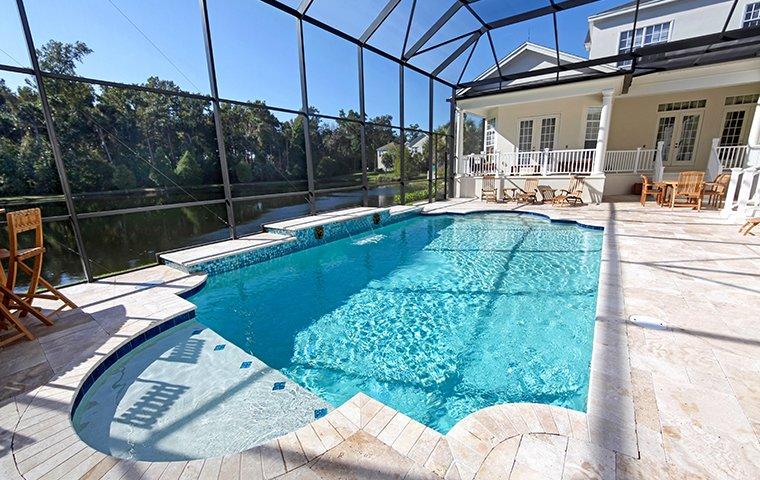 Depending on the time of year, certain pests are more prevalent than others. For example, rodents and cockroaches often come inside when the weather is cooler to seek shelter. On the other hand, pests such as ants, flies, and wasps are more common in the summertime.
While some of these pests are mostly just a nuisance, others can cause major concerns. Many pests in the area, including cockroaches, rodents, and some ant species, can spread harmful pathogens and lead to allergies and asthma attacks. Also, pests like termites, rodents, and carpenter ants can cause property damage.
Because of the many risks that various pests in Pompano Beach bring, it's important to think about pest control throughout the year and make plans to prevent and control them.
Why DIY Pest Control Isn't Very Effective
Many homeowners try to handle any and all pest issues on their own as they arise. They assume that it will be easier and cheaper to just handle pests on a case-by-case basis, but this is rarely the case.
The most efficient and cost-effective way to address pest problems is by preventing them before they start. It's always more difficult to get rid of an infestation than it is to prevent one. Also, for many pests, do-it-yourself removal methods just don't work very well. These attempts can be costly, frustrating, and time-consuming, and you'll often still be dealing with the pest despite your best efforts.
What Sets Professional Pest Control Apart
Instead of wasting your precious time and money trying to handle pest control on your own, let the experts at Pest-Aside help you. We have over 25 years of experience providing residential and commercial pest control. Our expert technicians can handle all common pests in the area no matter how severe the infestation has become.
By selecting one of our ongoing plans, you'll ensure that pest problems are stopped before they even get started. Our residential plans include three main steps: inspection, treatment, and follow-up.
First, we provide a free inspection in which we assess current issues and the risk of future infestations and customize a plan for you.
Next, our technicians apply treatments to the outside of your home as well as in-home treatments that don't involve chemicals.
Lastly, we will provide follow-up services as needed between regularly scheduled appointments.
Get Started Today
If you've ever dealt with pest problems, you know how frustrating they can be. Let our team provide the reliable, trustworthy pest prevention and removal you are looking for. Our programs are affordable, and they will save you a lot of stress and money in the long run.
To find out more or request your free inspection, give us a call at (561) 462-8735 or reach out to us using our online contact form. We can't wait to hear from you!